Thomas W. Dowdeswell
is a contemporary artist specialising in large scale paintings, ink drawings and installations with a social and political theme.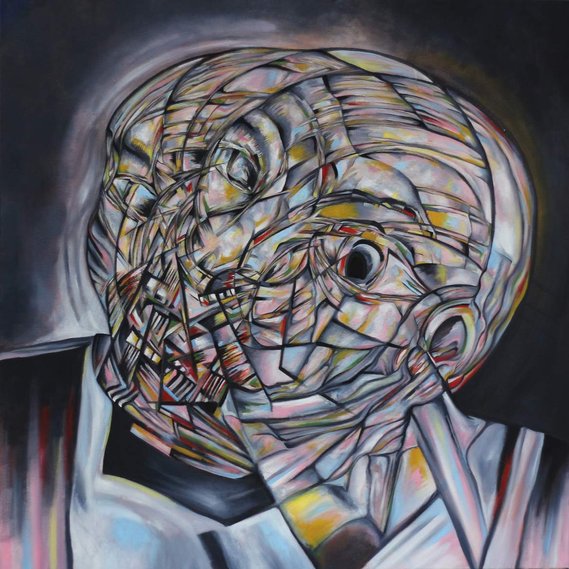 ABOUT
Thomas Dowdeswell pulls back the curtain on current, controversial issues with surreal political satire, challenging the viewer to confront, digest and empathize with multiple perspectives, both literally and theoretically.
The complexity is discernible and at times even daunting, yet Dowdeswell's works remain decipherable like an unnerving cautionary poem of the end of civilization as we know it. Meanwhile, under the geometrical figures, symbolic color palettes, and explicit imagery, an intellectual voice is always present.
​Dowdeswell's surrealist style creates a dreamscape atmosphere where he deliberately juxtaposes imagery of desperation and opulence, victimization and exploitation, in an attempt to explore the inequality of society through a flurry of abstraction and symbolism. When expressed through structural shapes, the form and energy is reminiscent of Futurist Umberto Boccioni's Elasticity (1912). But sometimes that flurry takes a complete abstract form, reminding the viewer of Kandinsky's Compositions (1913), and thus the longing for liberation. Moreover, Dowdeswell's faceless, indistinguishable figures have an uncanny resemblance to Salvador Dali's 'creature' in The Persistence of Memory (1931) reinforcing the obscure, dreamlike setting and reiterating the inescapable confusion of the human condition.